Widdlehole news desk has been anonymously sent a leaked paper sent to the local council explaining how it is going to be necessary to put a cap on Christmas Tree purchases this year.
The system takes into account the size of your family, with each person living at an address adding 1 foot of Christmas Tree to the size you are allowed to purchase.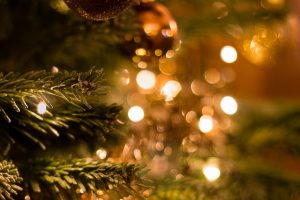 Single people will only be permitted to purchase a 2 ft tree, but if you live with a partner you can purchase a 4ft tree.
Then for each child you have you get an additional 1 ft of tree, meaning a family of four will enjoy a tree of up to 6ft high.
In houses with more than two adults, only the first two are allocated 2ft of tree, additional adults add an extra 1ft each.
It could become an offence for a home to have more than one real tree, but none of these restrictions seem to apply to businesses.
We telephoned the Minister for Trade but she was unavailable for comment.
A spokesperson for Bindles, who wishes to make clear they were not the source of the leaked document told us "The good news is the rules do not apply to artificial trees and Bindles will have no shortage of those, in fact we've got three warehouses full of artificial trees that we ordered for last Christmas but didn't arrive until February."